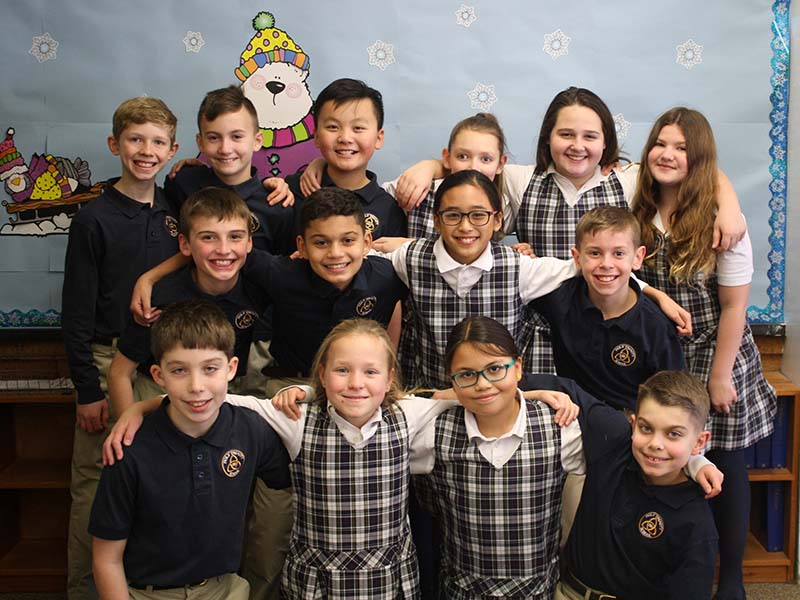 Support Holy Trinity School
There are many opportunities to give back to Holy Trinity School. Holy Trinity School is always looking for ways to expand and progress to give our students the best opportunities to learn and succeed. Your contributions help keep the standard of learning high at Holy Trinity School. Thank you so much for your donation.
Donate Online Now
Click Below to access our Donate Online Now using your checking account, credit card, or Paypal account. Thank you!
HTS Annual Fund
The annual fund is of critical importance to Holy Trinity School's success. This fund closes the gap between the cost of tuition and the cost of educating a student. Gifts to this fund also support academic programs, educational enhancements, such as, the updated computer lab, and tuition assistance.
Tuition Assistance
Holy Trinity School assists deserving students who may not be able to continue their Catholic school education without tuition assistance.
Contributions may be made in honor or in memory of a loved one. Please contact Deacon Dominic Corraro at 203-269-4477.
Leave a Legacy
Every day, people from all walks of life leave charitable gifts to various institutions. They truly make a tremendous impact and are a fitting tribute for a loved one. For more information regarding a lasting legacy at Holy Trinity School, please contact Deacon Corraro at Holy Trinity School.
Matching Gift Fund
Your gift may be doubled by your employer if they have a matching gift program. Please contact your Human Resource Department or refer to the list below.