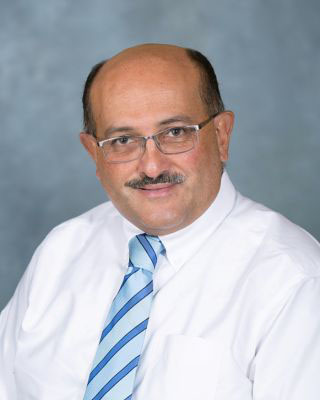 Dear families,
Welcome to Holy Trinity School and thank you for your interest in our great school!
As the new principal of Holy Trinity School, I am impressed with the cheerful and polite behavior of our students, the outstanding lessons that take place daily, the cordiality and support of our parents, the prayer devotion of our teachers and students, the professionalism and dedication of our faculty, and the support of our vast alumni. I am certainly blessed to be able to lead such a special school community.
At Holy Trinity School, we understand that selecting the right school for your child involves a very thoughtful decision process. I believe Holy Trinity School offers a choice second to none and I look forward to sharing our mission with you.
Holy Trinity School has a tradition of excellence that spans over 100 years. Many of our alumni hold very prominent positions in our community. They have gone on to great accomplishments in a life rooted in the rich, excellent Catholic education they received at our great school. Many still remain active supporters of our school today.
As a Catholic School in the Archdiocese of Hartford, we emphasize Gospel values and Catholic Social Teaching and welcome students of all faiths. Our mission is dedicated to providing a strong academic program that teaches Christian values, supports the education of the whole child, promotes an appreciation of diversity, provides a safe environment, and helps create a life of continuous learning.
Holy Trinity School incorporates twenty-first century skills in all areas of our academic program while cultivating Gospel values. All classrooms have SMART Boards and technology is evident in all classes through high speed internet access. In addition to our computer lab, iPads are available to enhance learning. In our middle school, there is a one-to-one ratio of iPads to students. Communication is further enhanced between students, parents and teachers through the use of Google Classrooms. Through individual work and collaborative activities, students are able to create presentations which incorporate many facets of technology and twenty-first century learning skills with visual displays that give evidence of their understanding of the curriculum.
Holy Trinity School encourages each child to reach his or her potential and become a well rounded student ready for high school. Many of our students are easily accepted into area private high schools. We encourage each student to participate in various enrichment activities in the arts, sciences, athletics, and various extracurricular activities.
Bus transportation is available for Wallingford residents. A limited amount of tuition assistance is also available.
I cordially invite you to visit our school either through a private tour via an appointment, our Open House, or dates for Open Houses that are listed on our website. I'm always available to personally welcome you to our school and arrange for an individual tour.
Yours in Christ,
Deacon Dominic Corraro
Principal