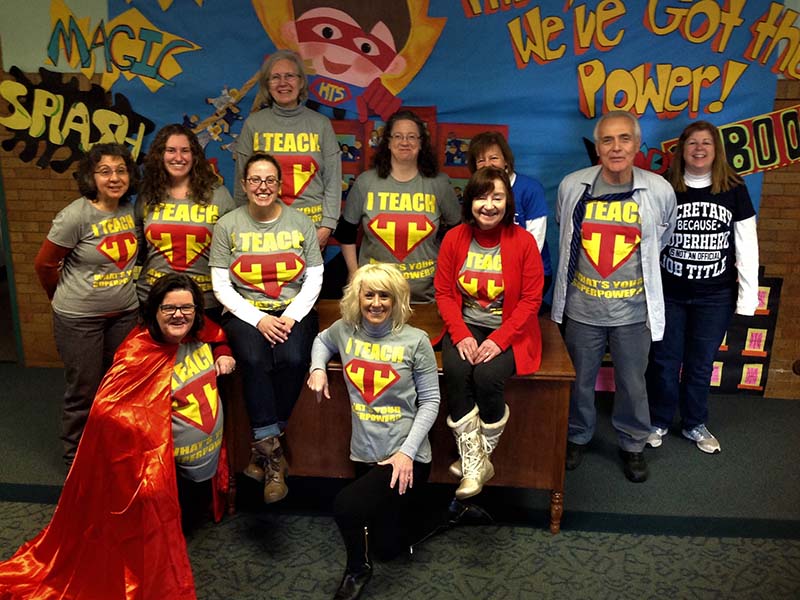 Holy Trinity School's faculty and staff live the school mission statement by providing a quality academic program while developing a faith community which encourages respect for self, others, and the global community. The faculty and staff provide a warm and nurturing environment which allows students to grow not only academically, but socially and spiritually.
Parent involvement is crucial in helping provide the best learning environment for your child, so we encourage you to reach out to our faculty and staff if you have a question or want to know more about what your child is doing in class.
Sister Kathleen Kelly, R.S.M.
Coordinator of Services
Joined HTS: 1986
Kayla Perkowski
Director of Advancement
HTS Class of 2005
Joined HTS: 2016
Gertrude Heft
Clerical
Joined HTS: 1991
Giselle Claxton
Sixth Grade Homeroom Teacher
Literature Teacher Grades 6-8
Joined HTS: 1989
Meghan Shortell-Fratantonio
Seventh Grade Homeroom Teacher
Language Arts Teacher Grades 6-8, Religion and Geography Teacher Grade 8
HTS Class of 2002
Joined HTS: 2013
Domenic Forino
Eighth Grade Homeroom Teacher
Math Grades 6-8 , Science Grade 8
Joined HTS:1968
Anna Marie Salzo
Advanced Math Teacher Grades 5-8
Science and Religion Teacher Grade 7, History Grade 8
Joined HTS: 2016
Melanie Gargamelli
First Grade Aide
Joined HTS: 2013
Mary Beth Williams
Second Grade Aide
Joined HTS: 2011
Susan Duprey
Third Grade Aide
Joined HTS: 2014
Kathy Lackman
Fourth Grade Aide
Joined HTS: 1998
Karen Smith
Fifth Grade Aide
Joined HTS: 1992
Kayla Perkowski
Science Enrichment Grades K-4
Information Technology
Diane Nehrkorn
Reading Interventionlist
Joined HTS: 2014
Brenda Pilletere
Art Aide
Joined HTS:1988